With ingenuity and passion we can achieve anything we set our hearts to.
NBC's Bob Dotson profiles Nick Ackerman, who became a college wrestling champ despite being an amputee – and who now crafts prosthetic legs for a new generation.
Visit msnbc.com for breaking news, world news, and news about the economy
Professional kiteboarder Sean Reyngoudt is unique — and it is not just the dangerous stunts he performs that set him apart.
"I'll be out there doing all my tricks and everything — having a good time and then I come in to the beach and people realize that I'm missing my leg and they are totally shocked by it," says Reyngoudt.  Sean lost his leg in a forklift accident in 2003 but he didn't allow the loss to end his life.
Last night I spent a couple of hours on the phone with a friend of mine who has lost a leg to cancer.  Now most of us would crawl into a ball and feel sorry for ourselves.  But not her.  My friend surfs, skies, and travels all over the country counseling other people that are about to go through what she has gone and it is going through. To all of us that get to watch her live her life we think she's a warrior.  But not her.  She apologizes for when from time to time she needs a good cry. And she apologizes when she thinks she doesn't do as much or she's not as good as others.
I don't know where those feelings come from.  I imagine for each person there is a different origin.  But I understand the feeling as I have also dealt and deal with it in my own life.
So I'm not going to address the reasons but want to talk about, once this type of feeling and behavior is identified, what to do about it.  Or better what I have done and do that has worked for me.
1                    –  Sometimes when we look at ourselves and judge us harshly the sentiments come from feeling less than or inadequate. Those thoughts might be coming from looking at others and their lives and making comparisons based on what we see.  When that happens I remind myself:  A  –  I don't really know the truth about that person's life and   B  –  Everyone is unique and has a different story.  We can't compare an orange to a car.  "Is the car delicious?"   "How fast does the orange go?
2                    – I go within and I ask what's really going on.  What's triggering the feeling?  My mature side steps outside and talks to my emotional side to find out what is really bothering me.
3                    –  Who is the person who is actually standing over me and judging?  Whose sets of rules am I using for the judgment?  I'm sure the answers to these questions will involve many people but not necessarily us.
4                    –  I remind myself of all the things I have done that others have thanked me for.  And I remind myself of the love I have in my life from friends and family and then I know I must be doing something right.
If this sounds like too much trouble or like a therapy session, let me boil it all down.  Be your own best friend.  You would not let a best friend walk around having an erroneous image of themselves or feeling less then.  So do unto you what you would do unto others and tell yourself the truth.
If you ever thought you couldn't do something, watch people without a limb surf.   It is inspiring and reminds us all we can overcome difficulties and most importantly we should appreciate who we are and what we have.
Disability a great learning tool for life
By Robert David Hall, Special to CNN
April 21, 2010 11:39 a.m. EDT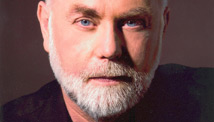 STORY HIGHLIGHTS
Robert David Hall hates to admit it, but he still believes that "Love is all you need"
Hall says he's a husband, father, brother, cousin, nephew, friend, co-worker
He says his disability, walking on prosthetic limbs, helped him find himself
His greatest joy is being the father of Andrew and husband of Judy
Editor's note: Robert David Hall is an American actor, best known for his role as coroner Dr. Albert Robbins on the TV show "CSI: Crime Scene Investigation." He is a prominent advocate for disabled Americans.
(CNN) — Trying to answer the question "Who am I?" is a tricky undertaking. I tend to despise labels, but it's probably helpful to have some idea of who you perceive yourself to be and how others perceive you.
It seems logical that you can examine this question from many angles: where you fit in statistically, physically, economically, spiritually, geographically, educationally and in so many other ways.
When I was a boy, my Cal Tech-educated father, an engineer and lawyer, used to tell me I was made up of nine dollars and 73 cents worth of chemicals and minerals. I'm fairly certain he was joking, but I think he was also trying to get me to consider the duality of humans, as both significant and insignificant. He certainly caused me to ponder who and what I am.
I grew up in many regions of the United States, and I'm a member of that particular "baby boomer" generation that came of age in the 1960s, so many things define me. I'm still guilty of believing that "Love is all you need," although I usually keep that to myself. Without pretending to be all-encompassing, a few things pop to the front of my mind when I consider who I am.
I'm a human being, a presumably sentient being, living in the 21st century. I'm one of the fortunate who lives in the United States with good health and health care, a great job, a close family, good friends and, thanks to my wife, a beautiful home.
As a citizen of this country, I'm also a taxpayer, a consumer of many things and, I hope, someone who gives back something and isn't too voracious in his consumption. I love my job acting on a TV show, and I value the people I work with.
I'm an imperfect but fairly responsive husband, father, brother, cousin, nephew, friend, co-worker and acquaintance.
THE BASICS
Name: Robert David Hall
Age: 62
Birthplace: East Orange, New Jersey
Occupation: Actor, musician, father, husband
I'm also a survivor and a person with a disability. I became disabled in 1978 when I lost both legs in a freeway accident. An 18-wheeler truck hit me, and my car's gas tank blew up, leaving me burned over 60 percent of my body. I spent several months in a hospital and learned to walk on two prosthetic limbs. I've gone on to success in my career in radio and as an actor and musician.
I used to hate the word "disability," but I've come to embrace the fact that I'm one of more than 58 million Americans with some kind of physical or learning disability…Continued