I don't think Dr. Barker or I for that matter, are trying to be morbid.  It's just an astute observation about – after all is said and done – what really mattered.
Everybody needs his memories.  They keep the wolf of insignificance from the door.  ~Saul Bellow
A couple of days ago, a friend of mine from NY – who I had not seen in three years – came over with her 14 year-old and her 7 year-old sons to have dinner with me.
I asked my friend if her boys were having a good time in LA.  She said the young one was but her teen was complaining about not being back in NY with his friends.   After thinking for a minute my friend added she thought her son would in the future look back at this trip and actually think of it with fondness.  "It will be part of his memories and history", she said.
After they left I thought about her comment.  How many experiences we all have that while we are going through them we fail to give the attention they deserve?
"Time is part of the measuring system used to sequence events, to compare the durations of events and the intervals between them, and to quantify the motions of objects. Time has been a major subject of religion, philosophy, and science, but defining it in a non-controversial manner applicable to all fields of study has consistently eluded the greatest scholars." – Wikipedia
Time is a very peculiar measuring system. While we live by the twenty four hour clock, our emotional time works in peculiar ways.
How many of us have experienced life where no matter how long ago certain things have happened they still feel like they happened yesterday?And how many of us, even with the decades adding up, still feel like youngsters inside?
Time has its own beat and trying to understand its "psychological mind" is a losing if not detrimental proposition. Why? For example; how often do we do things and wait for an immediate result and when it doesn't happen feel angry and frustrate?   Our human mind wants results to follow right after an effort is performed. But time's mind doesn't function like that. To time a result happening now or in four decades, its the same because time is not linear.  So what can we do?
We should live life for today and act in the ways we believe to be right for us. We shouldn't wait to be compensated for our deeds when we do them.  Actually we should do things just for the sake of doing them.  No waiting for any kind of thank you.
Removing the anxiety of time from our lives allows us to be more ourselves and to live more freely. And as we shape the present we also shape the future.
Time, the cradle of hope…. Wisdom walks before it, opportunity with it, and repentance behind it: he that has made it his friend will have little to fear from his enemies, but he that has made it his enemy will have little to hope from his friends. ~Charles Caleb Colton
Time is but the stream I go a-fishing in. ~Henry David Thoreau
I friend has just sent me this link.  It reminded me of my husband's 100 year grandmother.  We used to ask her to play the piano and she would say she didn't know how, but when we walked her to the piano and she touched it, all these emotions would come back to her and she would sit and play smiling all the way.
A study of patients with amnesia finds that the emotion tied to a memory lingers in the mind even after the memory is gone.
The finding, published this week in the journal PNAS, Proceedings Of The National Academy Of Sciences could have important implications for people with Alzheimer's disease and their families.
One of the loneliest things about loving someone with early Alzheimer's is the feeling that any good times the two of you share just don't matter.
Family Caregiver Alliance
"So often I'll listen to family members say, 'Oh, I don't go and visit Grandpa anymore because 10 minutes after I leave, he doesn't even remember I came,' " says Justin Feinstein, a graduate student in neuropsychology at the University of Iowa.
Feinstein had a hunch that those visits made more of an impression than anyone realized. To check, he turned to several people who, like Alzheimer's patients, have damage to a spot in the brain called the hippocampus.
He describes it as a "kind of a sea-horse-shaped structure right in the middle of the brain, no bigger than the pinkie."
Damage your hippocampus, and you can't hang onto new memories for more than a few minutes. It can happen through a stroke, epilepsy or Alzheimer's disease.
Feinstein says, "Your brain is no longer able to catch onto those experiences, so your day-to-day experiences, like what you had for breakfast this morning, what you did last Saturday night, those are gone. They're vanished."
But Feinstein suspected that the good feelings and bad feelings triggered by meaningful events might linger, captured by a different part of the brain.
So, to stir up some strong emotion, he threw a mini-film fest in his clinic. He showed several people who have damage to the hippocampus a string of short movie clips from tear-jerker classics.
One was the scene in Forrest Gump where he is crying all alone at the grave of his dead wife, Jenny.
It worked. Everyone who watched the film clips was visibly moved — some to tears. Yet a half-hour later, when quizzed about the movies, they didn't remember a thing — not even one woman who had sobbed during the films.
"We test her memory, her memory's gone," Feinstein says. "What happens to her emotions? Well, it turns out she's still sad…Continued
Most of us have had difficult experiences in our lives and the older we get the higher are the probabilities of us having traumatic experiences.
I'm an "early bloomer" and so I've already had a few of both.   Some remembrances bring back pain and some bring back anger.   I'm now particularly thinking about the ones that bring back anger.  These are usually situations where we have been taken advantage of or didn't make the right decision and ended up paying a high price.   Whatever the reasons were that ended up leaving us with an anger memory, the reality is; it is the past.  No matter what we do today it will not change what has already happened.
When we feel the anger come up the best thing to do is to remember we were different people at the time the event happened.  We had a different set of thoughts and skills than the ones we have today.  Whatever judgments we make today; "how could I have been so stupid?"  "why didn't I do this or that?" are not fair to ourselves.  We were different people.
The next thing to remember is whatever happened is part of who we are today.  So being a person that today can recognize situations that shouldn't have happened is a direct result of the things that shouldn't have happened.
Lastly, remember that life is about learning and experiencing.  Putting too much anger onto things that can't change keeps us stuck.  So the best thing is to let go of the anger and keep on living and learning.
We all want it, but are we going about it the right way?  I am convinced that a state of well being and satisfaction is closer and more attainable than we think.  Homes, money, power, success can all be good things but they don't necessarily bring well being if we're not in touch with what really matters to us. Who cares about a big house if we feel empty inside? Who cares about power if we don't love and respect ourselves? And success? We can be successful today and live in fear of tomorrow. A sense of well being and satisfaction will come from:
1  – Living in the moment (if we are present we can enjoy what we have today.  We can enjoy each other and the world we live in)
2 – Slowing down (if we are always in a hurry we are full of stress and have not time to appreciate anything)
3 – Giving up control (we can't control everyone and everything.  Life, others, the planet all have a rhythm and that's what makes it all interesting)
4 – Relationships (relationships with the mailman, cat, dog, neighbor, family, friends, strangers)
And here's a really good article on happiness that I wanted to share:
10 Grateful Steps to Happiness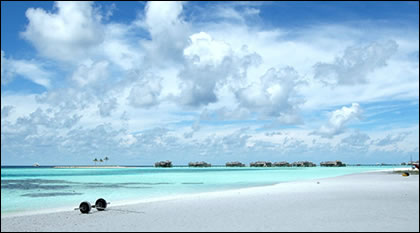 PsyBlog has gone gratitude-mad this week, what with reporting experimental evidence that practicing gratitude can increase happiness by 25% and reviewing 'thanks' , the book by the study's author. To round it off here are Dr Robert Emmons' top 10 tips for actually becoming more grateful, and consequently more happy.
1. Keep a gratitude journal
Sit down, daily, and write about the things for which you are grateful. Start with whatever springs to mind and work from there. Try not to write the same thing every day but explore your gratefulness.
2. Remember the bad
The way things are now may seem better in the light of bad memories. Don't forget the bad things that have happened, the contrast may encourage gratefulness.
3. Ask yourself three questions
Choose someone you know, then first consider what you have received from them, second what you have given to them and thirdly what trouble you have caused them. This may lead to discovering you owe others more than you thought…Continued
Why is it that only in a crisis do we realize the value of life?  Why is it only then we know what is important and we become our best selves?
Reading, watching and talking about Haiti I see and feel the devastation but I also recognize the compassion of strangers coming together in solidarity to help.
I'm no Pollyanna and know there a number of individuals that take advantage of disasters by looting or setting up fake charities to collect money from the well intentioned.  But I'm not talking about those people because they are the minority.  I'm talking about the millions of people that want to help and are helping.
I believe when Barack Obama, Clinton and George Bush stood together at the White House, asking their fellow citizens to join together in benevolence and kindness they meant that.  Committing to assist is a transformational act.
I'm sure many of the politicians, doctors, journalists and others who are now on the ground in Haiti are not thinking about their personal finance, or fame or anything else.  I believe most of them are in high gear to help, and are thankful not to be a victim in this catastrophe.
Now, anyone who has gone through any type of loss knows that life's value system changes after a tragedy. But unfortunately some of the changes loose steam as life goes on.
At some point we knew what is important; love, health, friendship, laughter, but somehow the struggles of life start to take a toll and we start to forget.
Why can't we live life remembering that every day counts and that love has to be tended to and cared for?
All of us who don't live in  poverty, and therefore have food to eat and a bed to sleep in, spend a lot of our time thinking how to climb up the social and economic ladder often at the cost of relationships and simple contentment.
How many hours do we spend working or in front of a computer?  How many hours do we spend with ourselves and others?  When was the last time we asked ourselves what can I do for you today?  Or sat quietly enjoying the weather, a good meal, or good conversation?
We are always in a hurry and multitasking.  We drive and put make up on at the same time.  We dine and check our email.  We shop and talk on the cell phone.
Are we ever quiet so we can check in with ourselves?  How often do we even remember such basic things as taking deep breaths?
The world is moving fast and unless we make a concerted effort to be in touch with ourselves, others and the world, we are just like chickens running around with our heads cut off.
I have a hunch all the people in Haiti when they come back, they will spend time with their families and friends and appreciate them in a renewed way.  They will be inspired by a smile and inclined to simple pleasures.  But I also have a hunch that in time that will lessen and some of the profound feelings they are experiencing now will also be lessened.  So what's the solution?
I heard of a course that emphasizes living one's life as if we only had a year to live.  Truly having that thought would really put life in perspective on a daily basis.  Who would want to engage in road rage when we had a limited time to live?  Who would want to be angry at tech support in India when time was limited?
But who would want to spend quality time with their pets, friends, and family?  I think most everyone.
To quote a cliché, life is precious, even with all the difficulties and the unavoidable pain that we all have to go through, but if we slow down for the small gifts we are given on a daily basis life can be also beautiful.
I propose remembering with more frequency what matters and what doesn't and if we can do that I'm going out on a limb and affirming that life will be more satisfying.
What is one to do with all the parts of one's life?
I've been here in Rio de Janeiro, my birth town, for five weeks producing a film.  As I speak my native language and see the places of my childhood, those memories come back to me and with them a certain sadness, as they remind me of times gone by and people who no longer hold space in my present life.
I have lived in 3 cities: Rio de Janeiro, New York and Los Angeles.  Each physical place holds a period of my life.  Of course my present life is the result of all of my experiences but it is clear how many of these experiences have stopped exciting and are now just memories.
Memories are someone's history but somehow just the word is enough to make me melancholic.  Maybe it's the conscience of time passing, maybe it's the knowledge that life has taken many different turns or maybe it is just the thought that it could all have been very different.
I never thought I would leave my family at eighteen years of age and go live in another country.  I never thought at twenty, I would marry a man who would bring me to standing in front of a subway train and wonder if being under its wheel would actually be a better memory.  I never thought I would hold in my arms the person I have loved the most in my life while he took his last breath.  But so it was and so it is.
Memories, all memories.
So as I sit here in a shanty town filming a hip-hop film, I ponder about all the different parts of my life, and wonder which new parts will come to belong to my bag of memories.
Reading Rumi has made me feel somewhat nostalgic for god. I miss him. Maybe he misses me too.
Maybe god is at his wits end. After all he has tried in vain to find a language that would get through to us. Surely, he thought, with all the imagination and heart he'd poured into the flora and fauna he couldn't fail to get his message across. Somewhere he would find a listening audience. Even a few solitary listeners would do. He knew that words and magic tricks were of no use in dealing with a cunning species that had its own words and tricks. He'd labored to find a subtler method of communicating, a more refined language, a medium that would seep in under the radar screens of human consciousness.
It just didn't work out. Instead of unfurling our contemplative antennae, we reverse engineered the whole starburst of natural creation down to its genetic skeleton. We managed to decipher the blueprints of the assembly line; zoomed in on the infinitesimal building blocks out of which everything under (and including) the sun is made – tiny particles that don't even exist, not really, except maybe as a dark blip through the looking glass of an electron microscope.
Pretty soon the hands of God will rise up and issue a universal gesture of surrender. Having no purpose he'll wave his magic hand and fade finally away. And no measurable change will be detected, or noticed.
And if man should paradoxically follow in the footsteps a non-existent God – losing his way, losing any sense of coherence, losing his taste for existence in a like manner, he too will exit the universal stage. And no one will notice a thing.
The 3 stages of love
Helen Fisher of Rutgers University in the States has proposed 3 stages of love – lust, attraction and attachment. Each stage might be driven by different hormones and chemicals.
Stage 1: Lust
This is the first stage of love and is driven by the sex hormones testosterone and oestrogen – in both men and women.
Stage 2: Attraction
This is the amazing time when you are truly love-struck and can think of little else. Scientists think that three main neurotransmitters are involved in this stage; adrenaline, dopamine and serotonin.
Adrenaline
The initial stages of falling for someone activates your stress response, increasing your blood levels of adrenalin and cortisol. This has the charming effect that when you unexpectedly bump into your new love, you start to sweat, your heart races and your mouth goes dry.
Dopamine
Helen Fisher asked newly 'love struck' couples to have their brains examined and discovered they have high levels of the neurotransmitter dopamine. This chemical stimulates 'desire and reward' by triggering an intense rush of pleasure. It has the same effect on the brain as taking cocaine!
Fisher suggests "couples often show the signs of surging dopamine: increased energy, less need for sleep or food, focused attention and exquisite delight in smallest details of this novel relationship" .
Serotonin
And finally, serotonin. One of love's most important chemicals that may explain why when you're falling in love, your new lover keeps popping into your thoughts.
Does love change the way you think?
A landmark experiment in Pisa, Italy showed that early love (the attraction phase) really changes the way you think.
Dr Donatella Marazziti, a psychiatrist at the University of Pisa advertised for twenty couples who'd been madly in love for less than six months. She wanted to see if the brain mechanisms that cause you to constantly think about your lover, were related to the brain mechanisms of Obsessive-Compulsive Disorder.
By analyzing blood samples from the lovers, Dr Marazitti discovered that serotonin levels of new lovers were equivalent to the low serotonin levels of Obsessive-Compulsive Disorder patients.
Love needs to be blind
Newly smitten lovers often idealise their partner, magnifying their virtues and explaining away their flaws says Ellen Berscheid, a leading researcher on the psychology of love.
New couples also exalt the relationship itself. "It's very common to think they have a relationship that's closer and more special than anyone else's". Psychologists think we need this rose-tinted view. It makes us want to stay together to enter the next stage of love – attachment.
Stage 3: Attachment
Attachment is the bond that keeps couples together long enough for them to have and raise children. Scientists think there might be two major hormones involved in this feeling of attachment; oxytocin and vasopressin.
Oxytocin – The cuddle hormone
Oxytocin is a powerful hormone released by men and women during orgasm.
It probably deepens the feelings of attachment and makes couples feel much closer to one another after they have had sex. The theory goes that the more sex a couple has, the deeper their bond becomes.
Oxytocin also seems to help cement the strong bond between mum and baby and is released during childbirth. It is also responsible for a mum's breast automatically releasing milk at the mere sight or sound of her young baby.
Diane Witt, assistant professor of psychology from New York has showed that if you block the natural release of oxytocin in sheep and rats, they reject their own young.
Conversely, injecting oxytocin into female rats who've never had sex, caused them to fawn over another female's young, nuzzling the pups and protecting them as if they were their own.
Vasopressin
Vasopressin is another important hormone in the long-term commitment stage and is released after sex.
Vasopressin (also called anti-diuretic hormone) works with your kidneys to control thirst. Its potential role in long-term relationships was discovered when scientists looked at the prairie vole.
Prairie voles indulge in far more sex than is strictly necessary for the purposes of reproduction. They also – like humans – form fairly stable pair-bonds.
When male prairie voles were given a drug that suppresses the effect of vasopressin, the bond with their partner deteriorated immediately as they lost their devotion and failed to protect their partner from new suitors.
Source: The Wellcome Trust is the UK's leading biomedical charity. Their mission is to foster and promote research with the aim of improving human and animal health. This includes raising public awareness of the medical, ethical and social implications of biomedical research.
Explore-At-Bristol is one of the UK's most exciting hands-on science centers!