I've been thinking a lot about forgiveness as it is something I have had to deal with plenty in my life; I've been hurt deeply by people very close to me.
To deal with the aftermath of the hurt, I have gone through many thought processes such as:
Denial– It didn't happen.  I'm making it up.
Superiority – I'm better than they are.  I don't need them
Victimization – Why does this always happen to me?  Why do others feel they can treat me like that?
Punishment – It's all my fault.  I'm an idiot.
Martyr – It doesn't matter.  I can take it.
Ego – I'm never apologizing for this.  I'm right and they are wrong.
Needless to say none of these lines of thoughts are satisfying.  They all leave one still upset and in anger and actually reveal more about our own flawed psychology than about a solution for betrayal and forgiveness.
After going through all these different processes I realized the only way to forgive is by recognizing, accepting, and letting go.  It is only after that last phase (letting go) that love and compassion will then replace anger and resentment.  And why is it so important to do that? Because anger and resentment hurts us and nobody else.
In recognizing and accepting that something bad or wrong has happened to us, we get to validate the feelings we are having.  They are real feelings and we should give them space to exist.  Not as a tantrum but as a hurt. So denial, victimization, punishment, martyrdom, and superiority are out.
In letting go we accept that others sometimes cannot see us or deal with us in a loving way. We simply don't have control over them.  When we let go the hurt stops and when it stops we are then able to see others with love and compassion. That is not to say we will be open to be hurt again.  That is to say we are in touch enough with ourselves not to let anger towards others poison our own existence.  In this phase we can communicate without our ego getting in the way and we can say how we feel without expecting anything in return.  At that point we are able to move on.
Please read on.
How to Forgive Anyone—and Why Your Health Depends on It
By Harriet Brown
What, exactly, does it take to move past a lifetime of hurts? Harriet Brown goes on a mission to discover the true meaning of forgiveness.
Fred Luskin wants me to forgive my mother. And, while I'm at it, my father, my third-grade teacher, my passive-aggressive coworker, the woman who cut me off on the highway, and the guys in Washington who've made such a mess of things. Not for their sake, but for mine: Luskin is convinced I'll be less anxious, more upbeat, and healthier if I do.
After studying forgiveness for close to 20 years, he should know...Continued
Not a great fan of Dr. Drew – for people outside of the US who may not be familiar with his work, Dr. Drew is board certified in internal and addiction medicine. He is also the host of the TV show Celebrity Rehab and the radio show Loveline. While I find him to be very smart and insightful, it bugs me that he uses his knowledge to expose others for his own gain.
Anyway, in the clip below Dr. Drew discusses our obsession with celebrities. In it he is really clear, well spoken delivering great insight on the subject. He discusses our loss of understanding of what really brings us happiness and contentment – relationships and not money or power. He adds because as a society we model after narcissistic behavior of people that are not healthy, we feel empty and in pain.
A couple of days ago I wrote a post, Building Contentment With Real Values that addressed the same theme.
This is very important.
I have many friends who live with a physical disability.
I've always had great empathy for others, but since my late husband' illness and passing, I have added knowledge to my empathy.  That may explain a great new number of people that have come into my life suffering some form of loss.
Every day I learn from one of my friends what it is to live with a disability.  The struggle doesn't end with the acceptance of the loss.  There is self-esteem, reinventing a life, and there is the constant health struggle.
The great poet and theologian Rumi, said "Out beyond ideas of wrongdoing and rightdoing,
there is a field. I'll meet you there."
That's the gist of Anne Naylor's post.  To find ourselves at an evolutionary point where feelings are neither good nor bad; they just are.
Having feelings and emotions is part of being human.  Being dominated and controlled by them is neurosis.  We cannot stop feeling and we cannot become different people.  But we can allow the emotions and thoughts to exist without bowing down to them.
If we don't underline and hang on to the negative emotions we actually have the possibility to turn pain and discomfort into something more fulfilling.  Grief, the ultimately negative experience, if allowed to exist can teach us about empathy, compassion and letting go.
When I lost my husband I kept thinking that pain and loss could not be all that was left of him.  As I allowed my grief all the space it needed without clamming to it and berating myself, I found the wisdom of acceptance.
Loving acceptance of our vulnerability and insecurities bring us emotional freedom.  And with that compassion for others.
—–
Can We Be Emotionally Free?
By Anne Naylor
What would life be like without emotional burdens like anxiety, depression, guilt, rage, self-doubt and shame? What does it mean to be "emotionally free"? Is it possible? Is it even desirable?
Part of the tool kit with which we human beings are born are our emotions. They must serve a purpose, or we would not have them. So far, so obvious. What would life be like without love, passion, enthusiasm, joy, excitement, exuberance, compassion, empathy or frustration, anger, resentment, envy, jealousy, greed and fear? Positive emotions serve to move us forward and expand our horizons. Negative emotions can trap us in a miserable downward spiral of hopelessness and despair…Continued
For the last couple of weeks the topic "we are who we are" has been very much on my mind.  Using myself as the basis for my thinking I wondered how many of the changes that have taken place in my process and behavior belong to age and how many to an investment in my own development.  Followed by the question am I still the same girl who grew up in Rio de Janeiro, Brazil just older and wiser?
Here is a hard one to learn; we can't change others but we can change ourselves.  Why do I say it is hard?  Because we are so attached to proving our truth, intent and fairness are right that we keep coming up with new ways to express them.  And every attempt only brings us frustration and disappointments.
There is nothing wrong with trying to communicate our thoughts and feelings but what becomes a waste is when it is obvious that the recipient is not ready or doesn't want to see things in a different way.  No matter how many alternatives you present for a different type of interpretation or relationship, you are not heard.  The other is stuck in their position and methodology and is not going to change no matter what we do.
"Love is a decision, it is a judgment, it is a promise. If love were only a feeling, there would be no basis for the promise to love each other forever. A feeling comes and it may go. How can I judge that it will stay forever, when my act does not involve judgment and decision."

We are first attracted to someone because of a chemical compatibility.  We want to be with them and can't get enough of their touch.  It is passion and it is an all burning sensation.
As time goes, passion starts to fizzle and either turns into love or the relationship ends.  When we decide to be with someone we are also making the decision that as we get into life's routines we will remember and honor the decision made.  That is why a healthy long lasting relationship, requires respect, friendship and commitment.  Because without a doubt there will be many occasions we will feel like throwing everything out for the chance to experience the cycle all over again. Deciding to be with someone and loving them should be based on friendship and admiration for the other person's values, growth and struggles.
"Love is not primarily a relationship to a specific person; it is an attitude, an ordination of character which determines the relatedness of the person to the whole world as a whole, not toward one object of love"
We all have love within us.  It is up to us to connect and embrace this life energy source that is at our disposal.  It isn't true that we can't feel love unless we are in love with someone else.  Feeling love is a state of mind and heart that each one of us can apply to our lives and the world.
"Immature love says: 'I love you because I need you.' Mature love says 'I need you because I love you."
If we really want to have a healthy and intimate relationship with another person, we must first acknowledge the love already exists and permeates our lives.   We must know we don't need to be in an intimate relationship to be in a state of love. We must know no one outside of our selves can turn us whole.  We are whole to begin with.
"Creativity requires the courage to let go of certainties."
To be creative, to tap into our most original thinking and dreaming; we must let go of the notion of certainty.  Creativity means exploration.  It means enjoying the process without demand for a specific outcome.
"It is naively assumed that the fact that the majority of people share certain ideas and feelings proves the validity of these ideas and feelings. Nothing could be further from the truth. Consensual validation as such has no bearing on reason or mental health."
On our search for well-being we are always confronting ideas that are accepted as "normal" by a majority but go against a truth we are in the process of unveiling.  The result can be 1 – feeling outside the norms of society and therefore alone 2 – feeling less than as we are not fighting for the same goals but somehow allow our lives to be measured by those values which we no longer adhere to 3 – feeling like we give more than receive as we become more aware of other people's needs and rights.
It is important that we continue to remind ourselves that our well-being and mental health is our own journey and the reward is a life well lived. Conforming to a consensual validation goes against finding our own truth.
Erich Seligmann[1] Fromm (March 23, 1900 – March 18, 1980) was a German-American Jewish social psychologist, psychoanalyst, humanistic philosopher, and democratic socialist.
I have just come across the post below on how we adjust our belief system when given two contradictory circumstances.
Reading this post made me think about what happens to so many of us when we encounter someone whose attitudes don't fit our pre-conceived idea of what they represent.
Let me give an example:  Many years ago I dated a very successful, good looking, neurologist.  He was also manipulative and had a mean streak.  At the time I couldn't put together my pre-conceived idea of a successful neurologist with that of a person with profound psychological issues.  I asked myself: "How can a neurologist, a respectable person, who is so smart be so mean? How can someone who is so charming be so devious?"  I couldn't come up with an answer so I turned against myself.  It had to be me who couldn't understand him.  It had to be me that had the problem.  Because of turning the situation against me, I stayed in a very unhealthy relationship way past the duration I should have because I just couldn't put together in my head what I knew of him and what I thought he should be like.
So what I have learned is to trust my intuition no matter what even when I can't make sense of two opposing ideas.  Enjoy the post below.
——
How and Why We Lie to Ourselves: Cognitive Dissonance
A classic 1959 social psychology experiment demonstrates how and why we lie to ourselves. Understanding this experiment sheds a brilliant light on the dark world of our inner motivations.
The ground-breaking social psychological experiment of Festinger and Carlsmith (1959) provides a central insight into the stories we tell ourselves about why we think and behave the way we do. The experiment is filled with ingenious deception so the best way to understand it is to imagine you are taking part. So sit back, relax and travel back. The time is 1959 and you are an undergraduate student at Stanford University Continued…
I really like this post.  What Dr. A. Emmons refers to as gratitude I believe it to be a direct result of being  in the moment.  In living in the present with awareness we experience many simple and profound aspects of life and we are grateful for that.  Let me know what you think.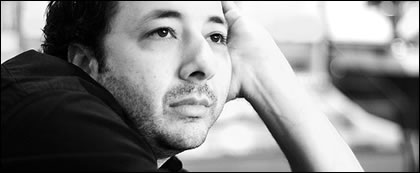 Psychological research finds that people's happiness levels are remarkably stable over the long-term. Whether you win the lottery or are paralyzed from the neck down, after about three to six months you'll have returned to your usual level of happiness. While these findings are deeply counter-intuitive, they also raise a serious problem for those wanting to increase levels of happiness permanently.
A possible answer comes from recent research in the psychology of gratitude. Yes, you read that correctly – being thankful might be the key to raising your happiness 'set-point'. And there is some good experimental evidence to back up this theory…Continued